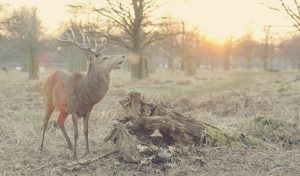 The Potential Use of Camera Traps in Biodiversity
The Potential Use of Camera Traps in Biodiversity
Data obtained from remote cameras is often used exclusively by the research team who has ownership, but in her publication, 'Scaling-up camera traps: monitoring the planet's biodiversity with networks of remote senses,' author Robin Steenweg, a doctoral candidate at the University of Montana, demonstrates the value of making this data accessible to a larger audience.
Remote cameras, also known as camera traps or autonomously triggered cameras, are placed in the environment to capture photos and imaging of the surrounding area. Cameras have traditionally been operated by independent researchers, with the main use being in small communities of birds and mammals. The data collected by these cameras has been invaluable in showing real-time behavioral information about the communities being studied. The images provide insight on anything from population numbers, to sightings of invasive species, to changes in colonization.
Steenweg argues that the establishment of a remote camera network would better utilize the current technology and increase the quantity of biodiversity data. In his publication, Steenweg specifically points to the success of linking cameras in multiple Canadian Rocky Mountain national parks. This linkage has allowed for tracking trends of bears, lynx, wolverine, and other species across a greater area than previously studied, which helped uncover a more thorough scope of information regarding these species. This serves as a model to show the potential that an even larger network could serve, and suggests that the creation of a global camera network will beneficially facilitate collaboration amongst researchers from different communities and organizations.
For more information, and to read Steenweg's publication, please visit: http://onlinelibrary.wiley.com/doi/10.1002/fee.1448/abstract.