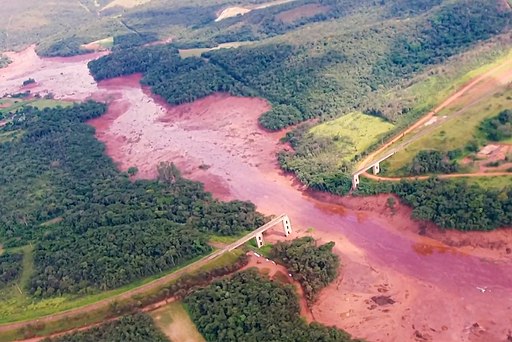 No disaster is natural
By Maíra Irigaray and Jason von Meding, Djair Sergio de Freitas Junior
Should the Brumadinho dam collapse be framed as corporate incompetence or a crime against people and nature?
The latest environmental and human catastrophe involving Brazilian mining giant Vale occurred on the 25th January 2019 when a mine-tailings dam in Minas Gerais state ruptured. Mining waste and sludge engulfed the town of Brumadinho, with over a hundred people confirmed dead and more than 200 missing.
This catastrophe comes in the wake of the collapse of the Fundão tailings dam near Mariana in November 2015. Despite allegedly knowing of the potential for the dam to collapse in advance, Vale declined to act, leading to the worst environmental disaster in Brazilian history. …..
To read the full article, click here.
About the authors
Jason von Meding is a researcher, educator and author in disaster studies, currently on faculty at the University of Florida. He tweets @vonmeding.
Djair Sergio de Freitas Junior is a PhD candidate in Environmental Sciences at UNEMAT, Brazil and a Visiting Research Scholar at the University of Florida.
Maíra Irigaray is a Human Rights and Environmental Lawyer, an Indigenous Rights Activist and a PhD candidate at the University of Florida as well as a Fellow with UF Biodiversity Institute.