UFBI Seminar Series Hosts Dr. Sreetama Bhadra
September 15 @ 12:00 pm

-

1:00 pm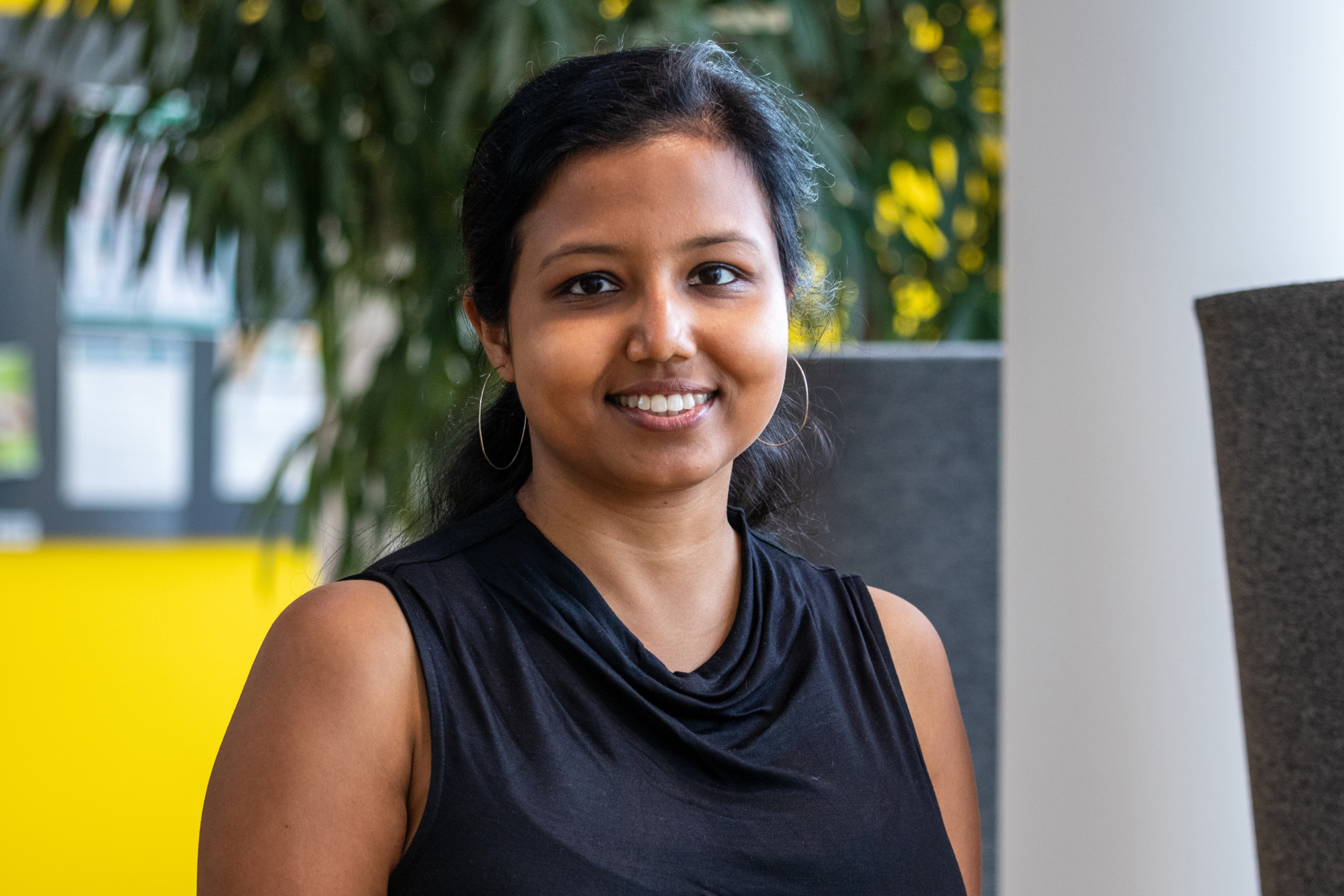 UFBI Hybrid Seminar Series Hosts Dr. Sreetama Bhadra
"The Role of Trait Flexibility and Genome Size During Evolutionary Radiation"
by Dr. Sreetama Bhadra
Postdoctoral Researcher, Evolution and Adaptation Group, German Centre for Integrative Biodiversity Research, Halle-Jena-Leipzig
Thursday, September 15, 2022 HYBRID: In-person with lunch at 11:30AM; live and zoom talk at noon
ABSTRACT:
Trait flexibility, i.e., the macroevolutionary shifting between trait states, could facilitate adaptation, reproductive isolation, and ultimately speciation. However, it is not clear whether trait flexibility affects evolutionary radiation. Here, we evaluate the correlation of diversification rates with trait evolution rates, by integrating phylogenetic and functional trait data for palms (Arecaceae) that show extraordinary trait diversity, with some of the largest seeds, leaves, fruits and genome sizes reported across angiosperms (e.g. the seeds of the double coconut, the leaves of Raphia regalis). We inferred diversification and trait evolution rates of >2400 palm species and their ancestral lineages, and used structural equation models to assess the association between diversification rates, trait evolution rates, and genome size. We found that evolutionary rates of fruit and stem were correlated with rates of diversification in palms, and that genome size affected rates of trait evolution. Our study provides evidence for trait flexibility as a potential driver for evolutionary radiation, and suggests that genome size, due to its biophysical properties, can act as an inherent factor by predisposing plants to trait flexibility.
Bio:
Dr. Sreetama Bhadra is a plant evolutionary biologist and cytogeneticist working as a postdoctoral researcher in the German Centre for Integrative Biodiversity Research (iDiv) Halle-Jena-Leipzig in Leipzig, Germany since late 2021, following postdocs in CEITEC, Czech Republic and the Chinese Academy of Sciences and a PhD in India. Sreetama's research focuses to understand how polyploidy and genome size predisposes plants to trait variations impacting the macroevolutionary trajectory and macroecology of plants. Her work aims to assess the roles of polyploidy, genome size and traits in past adaptive and diversification dynamics of species and those vulnerable to future climate change facilitating more robust conservation of vulnerable species with little adaptive potential. Sreetama has authored multiple research articles in a variety of journals, and presented her work in many regional and global conferences and symposia. In addition, Sreetama works with an NGO, Panashi Foundation, to promote environmental awareness and education in India.
Thursday, September 15, 2022
12:00PM – 1:00PM
Lunch will serve at 11:30AM
When you register below, please indicate if you will be attending in-person or via zoom. Zoom invite will be sent out the day before the talk.